HOW TO CHOOSE THE BEST OFFICE CHAIRS FOR YOUR WORKSPACE?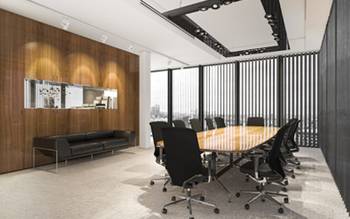 How to choose the best office chairs for your workspace?
A workspace is like a second home for most of the people who work in an office, especially for those who work on a computer almost the entire day. Mostly, they have to sit and work for hours. It is very important for employees and employers to make sure they have a healthy seating. It helps in improving quality of work as well as comfort.
Types of Office Chairs
Nowadays, There are so many options available for office chairs which everyone of them uses in various areas:
Some of the most common types of office chairs are:
High back office chairs are commonly suggested for those people who sit for a long period of time at work. These types of chairs have more support on your shoulders, back and neck.
Medium back office chairs do not have a headrest to support the head. It is best advisable for smaller workspaces where the user needs to move around occasionally.
Low back office chairs have relatively smaller backrests when compared to high and mid back chairs. They provide support on the mid back and lower back of your body. These chairs are more economical when compared to high and mid back chairs.
As the name suggests, these types of chairs are used for educational purposes. They are commonly used in schools and houses for educational or writing needs.
These types of chairs are designed to be used in visitor rooms or waiting rooms.
Perfo chairs are a type of chairs which are designed to be used in public seating areas like waiting area in a hospital, medical labs, transport stations etc.
Counter chairs are mainly used to sit behind a counter which can usually be seen in restaurants, bars, kitchen etc.
As you have seen so far, choosing the right type of office chairs is not a big deal anymore. There are plenty of options available now! But of course, quality always matters!
Investing in good and quality products will never be a waste of money when we look forward to achieving long term results in a business.
One of the crucial factors one must check on while selecting office chairs is its design. Choosing the chairs which are so much synced with the interior could give an office the ambience and the positivity a workspace needs which will gradually result in excellent results in the work.
We, Fetch Office Chairs Kerala, provide quality and style with every office chair product we manufacture and supply. Now, choose the perfect office chairs that meet all your expectations. Happy day!